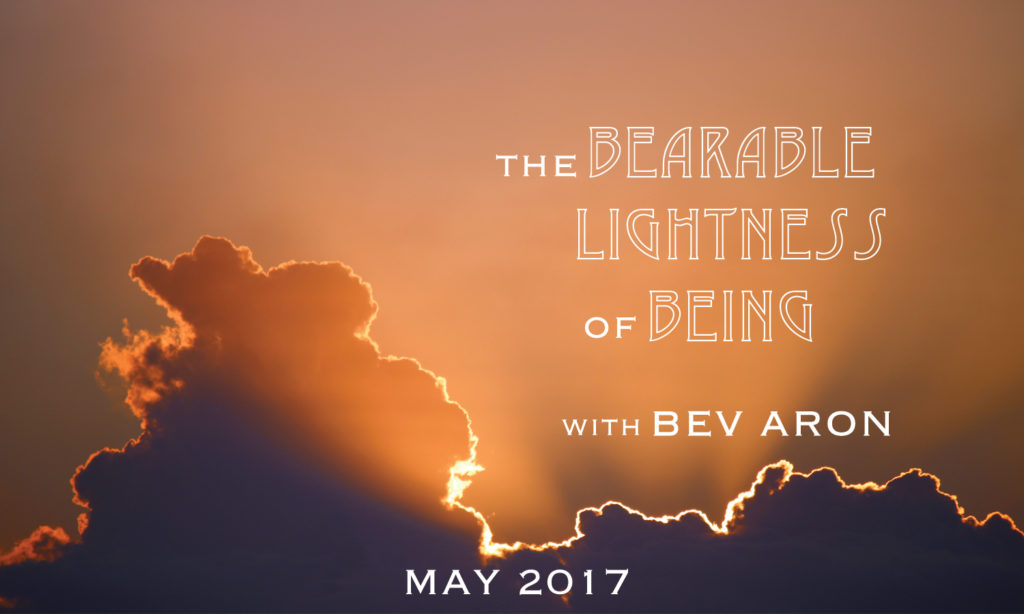 I hosted a mini retreat this week.
I invited a client to my house for some intense work.
It was just the two of us – my house is on a quiet street overlooking the ravine, and I made sure it was neat and sparkly for her. We sat in the living room and explored how she is going to achieve her big scary goal,
And then we ate a delicious meal (of course) in my dining room.
I adore combining my passion for coaching with my love for hosting and spoiling people.
Something clicked for her, that we've been working on for almost a year.
That's the magic of separating yourself from your life.
It creates the space for powerful discoveries within a few hours,
That could take months of weekly sessions.
I want to invite you to do just that May 25-28.
Join me in glorious Bodega Bay, Northern California
To explore how to create more lightness in your life.
It may be physical, and it's just as likely to be emotional and spiritual.
We're going to play with the concept of "The Bearable Lightness of Being" that exists at the core of every single one of us.
My retreats are a combination of deep soul work, and lots of fun,
And I have one room left,
So if you're ready for an unforgettable dive into yourself
With a small group of fellow seekers,
Hit reply and email me now to tell me.
If the room is still available, it's yours.
If you want to bring a friend, sharing is a possibility, so let me know and I'll give you the details.
Here's where we're going to stay – I'm so obsessed I created a photo album so I can go there multiple times a day!!!!
Want a sample of what can happen in just a few hours, read on for Clara's description of her mini-retreat. And then imagine what you will discover over two and a half days…. I have to tell you that, since our retreat, she is a different person – she reached enough clarity to go home and make the changes to her eating that her body needed to function optimally,  her entire being is truly lighter and she shines through on the phone and email now.
"My AHA was that I could make changes in two ways:
First, I could go to the thoughts I had so that they led to the emotions and actions I wanted.  These are the things we are working on pro-actively.
Second, I could take a moment in the middle of an emotion and simply control (you might say observe first) my response (ie before I take an action). This would allow me to prevent the normal action and go back to the thought and make a better choice. These are things we can do reactively while the proactive ones are being worked on.  i.e, when in the middle of making big changes when it is still messy.
So my change path was clear. Cultivate better thoughts and catch myself before reacting to the old ones when they slipped in.
The other AHA was that by reliving events, I was hurting myself.  The first time, someone else had done it to me.  After that, it was just me doing it to me.  And I could stop.
In terms of the experience, I've done similar work in the past for emotional healing, where I was guided through a series of questions that led me to intelligence/insights that weren't conscious before on the path to healing. The thing I really took from our work that is unique is how everything is stored in my body.  All the thoughts, feelings, memories and wisdom.  And it helped me connect to my body with respect rather than criticism. Hope that makes sense."