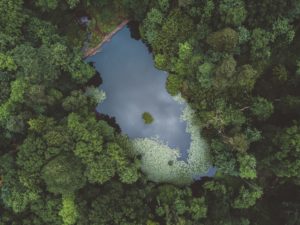 I've been watching myself feel all day today.
It's not so much fun, I tell ya.
I woke up feeling 'happy for no reason' – love it when that happens.
And I had a great day planned – couple hours of work I love, then shopping date with my daughter and a good friend to buy colourful and pretty stuff for her upcoming Bat Mitzvah, followed by lunch, and then dress shopping with another daughter (yep I have 3. and a son. so lucky), followed by dinner at friends. So it should have been a winner all round.
But at some point in the day, I started to feel disgruntled, and dissatisfied, and then, surprise, I felt the urge to eat.
I don't eat in between meals – it's a commitment I made to myself a long time ago, and I'm focused on becoming a person who keeps my commitments to myself.
So instead, I watch myself crave.
I let whatever thoughts want to float into consciousness be there, and whatever emotions and sensations arise in my body be there too.
Most of the time, being with myself is an OK place to be – if you ever pass me in the street or store, you'll notice that I talk to myself all the time, and it's usually positive and optimistic stuff, and I'm smiling and sometimes laughing with myself. This may sound strange to you, but I think what's even stranger is that other people think they have to wait to be with someone else to have a laugh or a great conversation 😉
But not today – today there aren't really any words – there's just disgruntled. dull.
And you know what, I can handle that.
I can handle whatever I bring myself on any day.
I know I won't eat, even though a part of me really wants to.
But the part of me that's in charge, as long as I stay present, knows that what I really want is to be a person who keeps her promises to herself.
It's a beautiful thing to know that you can be with yourself no matter what.
You may think this is too hard for you, because your thoughts are too ugly, and your feelings too hateful.
And it may hurt.
But here's what happens, when you commit to staying with yourself, which means no eating when your body isn't asking for fuel, you start to notice that all your thoughts come and go, even the hateful ones, and that in between is peace, or silence, or a smile.
If you'd eaten the minute you wanted to numb the hateful, you would have missed that smile.
Staying present – you get all of it.
Numb with food – you rob yourself of all of it.
I know which I'm choosing  – you?