Cleanse your Body, Mind, and Soul in 
SIX

Weeks
Experience a total transformation that goes BEYOND how you look.
Increase your energy levels and experience balance in your life
Fit into your favorite dress in time for the holidays
Heal digestive problems naturally
Benefit from the support and expertise of a master weight loss and life coach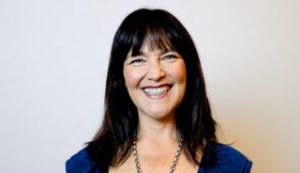 Hi, I'm Bev.
I'm a Master Certified Life and Weight Loss Coach and  Committed Cleanser!  I help women end their battle with emotional eating by teaching them to love their lives more than they love food!  I've been cleansing myself for over 15 years, and I've tried every type of crazy cleanse out there, with the exception of water fasting - there even I drew the line!!! Problem was, I never maintained the benefits of my cleanses - as soon as the package of shakes or bottles of herbs was finished, I didn't know what to do, so I went back to my old habits, and the weight crept back, my hair dulled, and my energy dipped again. It wasn't until I became a coach that I realized the missing link - we have to connect to our minds and our souls in order to stay connected to our bodies so that the changes we make when we cleanse become permanent. That's why I created the BodyMindSoul Cleanse - as you cleanse your body, using only real food, you also learn how to use your magnificent mind, and connect to your soul, so that you cleanse your whole being.  Over the years, I've refined what works and I want to teach it to you. I offered this cleanse as a live class for many years, with many clients repeating the class each time, so I decided to switch it up this time, and give it all to you once you buy, so that you can cleanse as many times as you want, with only one purchase!
1

Weekly PDF Guides

Receive loads of information in your weekly PDF that will guide you through my course. Learn how to honor your body with meditation exercises and writing exercises. Overhaul your eating habits with wholesome recipes and foods that your body will love. Get to know and love your truest self with worksheets and exercises that dive into your thoughts.

2

Weekly Videos

Each week you'll receive one video summarizing your week - it's short and sweet so you won't be overwhelmed by information!

3

Weekly Audios

Start each week with an audio lesson led by me, in which I will guide you through the week's topic, share my experience, and let you know what to expect.
Why the Bodymindsoul Cleanse?
Save your money for things that MATTER

Many in-store cleanses and online courses rob you of your money because you are dependent on their product for temporary results. You can't maintain your weight loss, and in order to repeat the results, you have to actually purchase the product again. This is why I've developed a low cost program that is all about real food. We don't use any shakes, meal replacements or packages. My clients maintain almost all the weight they lose a year after the cleanse, because they discover how to prepare nature's gifts in exciting and varied ways, compared to shakes or meal replacements that are expensive and become boring after a while. A cleanse that keeps on cleansing, permanently, allows you to spend your hard earned money on things that matter to you.

Cleanse your ENTIRE being.

My weight loss coaching techniques are backed by scientific data and research, and offer a time tested methodology for learning how to detoxify your mind and body – by examining what you eat and what you think. Taken together, you can create a whole new connection with yourself. Discover what foods are best for your body, learn about inner connection and stillness, learn how to maintain weight loss without deprivation, and heal from emotional eating once and for all.
What's the Mind and Soul Aspect of the Cleanse?
I'm a causal coach, which means that I help you identify the source of your problems. If you're overweight, or feeling sluggish, or hate your body, or have fears around food, I know that what you're eating is only part of the problem. I'm curious about why you're choosing to eat foods that aren't making you want to sing and dance from the rooftops! The cause is in your connection (or disconnection) to your soul, and the beliefs and thoughts that are guiding your behaviour. In my work with clients in my coaching practice, and training coaches at The Life Coach School, I help women reconnect with their inner guidance and wisdom to design a life that is in alignment with their very best selves.
When You're Done You Will...
Have proven to yourself that you can feel really satisfied with fresh wholesome foods.
Have a list of high quality fuel foods that nourish and fill you.
Have a list of recipes made from pure food, that you love to cook.
Be familiar with what hunger and satisfaction feels like.
Know what foods don't feel fantastic in your body.
Have practiced a few minutes of stillness every day for six weeks.
Understand the cause of your emotional eating.
Have learned simple techniques for eliminating, or interrupting, your emotional eating.
The cleanse was a savior at a very down time. I had given up on losing weight and felt like a lost cause. When I saw Bev's blog about the cleanse, it was something I had never tried before and I thought- It couldn't hurt… I started the cleanse very enthusiastically, which lasted throughout and for a good reason! The cleanse is not just about the amazing clean and light feeling you get physically, it's also about changing your false beliefs and learning to live your life in a whole new style! And just in case you're thinking 'I am not ready to change my lifestyle at this time/age!', I know that the support you get from the moment you sign up- makes it more than possible! I lost a total of 18 pounds. Now, close to a year later, I have only gained about 4 pounds – and that is an amazing achievement for me because I have never managed to maintain weight I lost before. I always gain it all back or more. The experience was mind boggling and life changing for me!

Yael R.
Participating in Bev's cleanse was not what I expected! The class was packed with information about clean eating and tips about how to be successful. Bev provided so much coaching I felt like I had my own personal guide throughout the program and the group support was amazing. I definitely came away with more than new recipes, but a greater understanding of how to take care of my body.

Nancy Brook, RN, MS Glass Clipper Consulting
What are people saying about Bev Aron?