Bev on Speed Dial for Three Months!
You won't be able to stay stuck. P

romise.
Here's what I've learned from 6 years of coaching hundreds of women to more successful lives:
1. We all learn differently.
2. It takes consistent mindful, conscious effort over an extended period of time.
3. Having a coach in your corner makes ALL the difference.
I don't want to decide how you should get coached.
And I don't want to sell you a quick fix.
That's why I offer you pure freedom in designing your coaching experience with me.
Here's how it works:
I love to have a regular weekly session with my coach.
I know it's coming,
I know it's mine,
I look forward to it – it feels like a spacious white sanctuary that's all mine.
But I want to serve you in a way that works best for you.
Maybe you don't like slow and steady?
Maybe you like spurts of intense work and then quiet time to reflect and adjust?
Maybe you don't like to plan in advance?
Do you want to talk every morning for ten minutes to set the tone for your day?
Do you want to fly in to Toronto for the weekend and hang with me?
Do you want to meet for lunch and learn how to send back half the meal with ease?
Do you want to have a text conversation whenever you want?
Set an emergency appointment when your husband/kid/boss/mind is driving you crazy?
If you answered yes, yes, yes and yes,
my new Premium package is for you.
You prefer your regular weekly dedicated hour? Done.
You want to coach at the last minute? Done – you link to my schedule and pick your time.
No opening? You email your SOS and we'll arrange a quick call within 48 hours.
Are you wondering how I'm going to have time to deliver all this to you?
I'm on retainer to only six  women.
I dedicate one hour every day, M-F, where I sit at my desk and wait for you to reach out to me.
If you don't, well I may just reach out to you.
How will I know when you need it?
Intuition is one of my superpowers – just ask any of my clients or students
(who often hire me because of my ability to know what they need, often before they even know!).
You set your goal.
You do the work.
You get what you want.
I've been coaching long enough to know that I can guarantee this to you.
I have all the tools and skills needed to guide you to your goal.
It may be weight loss, it may be business upleveling, it may be relationship enhancing, or something totally unique to you.
I know I can coach you on it.
And I know you'll make it happen if you stick with me.
If you want it, it's yours.
Right now.
Here's the thing.
I really only want to work with you if you are READY to do the work.
I won't carry you, or hold you accountable.
I'm not that kind of coach.
I don't believe it's helpful so I don't do it – plus I have four children already 😉
I'm this kind of coach:
I will show up fully for you every day for three months.
I will give you everything I've got, and more.
I will love you so hard you'll have no choice but to start loving yourself.
I'll cheer for you as you make progress, and I'll cheer for you when you get stuck.
I'll never get into your business – I'll do my own work so that you get me at my best.
Every time.
Let's talk before you commit so we can be sure that I'm the coach for you, and you're the client for me OK? Schedule our chat here. Quick. You have mountains to climb!!!
I need a quickie!
Hey I don't hop on the phone with just anyone OK?
This one's for you if we know each other already –
if you've ever been a client or student, I offer a one week deal when you need quick relief.
One 90 minute phone call and one week of email or text followup.
One exception – if you're considering a steady relationship but want to try me out for one week, you get one quickie.
Let's do this.
$250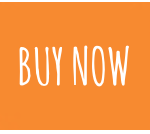 Bev is a really talented coach.  She kept an open space to really hear what I was saying whilst she guided me to the thoughts that were buried deep inside – the mean thoughts that were inhibiting me from enjoying a huge part of my life. Bev challenged my thinking and helped me to release the thoughts I was using to literally terrorise my own mind.  After speaking to Bev I feel as though a huge weight has been lifted from me. Thank you Bev, this session has been invaluable…Dawn x
http://dawnsimone.com
Think you can't afford coaching? Read this and think again…
How much money do you spend overeating?
"How can I justify the cost of coaching?"
"It's a lot of money."
"But you don't actually give me a diet to follow or an exercise plan. So what am I paying you for?"
"What will you tell me that I don't already know?"
1. I won't tell you anything.
2. You already know everything you need to know.
3. You pay me to help you find the place inside you that already knows everything you need to know.
4. Then I wave as you set off on your journey to freedom, armed with your care package of all the tools and techniques you need to eat consciously and stay connected, again, and again, and again.
5. And one day, you're thin. You've lost all your excess weight. You forgot to notice because you were having such a fun life. You're forever free.
Try this:
1. Calculate, for the next month, how much money you spend on food you eat when you're not hungry. (For me, it was hundreds a month – I only binged on Godiva chocolates and handmade pastries from my local patisserie. Until those were done. Then I attacked my children's Oreos and Ruffles barbecue chips – ugh but cheap at least!)
2. Calculate how much you've spent on ineffective weight loss and exercise programs over the past year. If you're not at your natural weight, they didn't work. (For me, it was hundreds again – I am partial to personalized and alternative approaches – hypnotherapy: $150 per hour, Journey mind-body healing process: $395 per session – yes that's the correct amount you read!)
3. Compare that to three months of coaching with me. That's right, three months. My coaching is short term and effective. My goal is that you become your own independent coach within three to four months (unless you have over 100 pounds to lose).
4. After the coaching is over, plan how you will spend all that excess cash!
Ways I now save:
1. My body becomes satisfied after one course at a restaurant, or just an appetizer and dessert. I used to order 3 courses regardless of my hunger level. Sometimes my bill is so low now that I tip 30% to make up for the server's hard work on such a small meal. Still, I save at least $20 per meal.
2. I don't binge anymore. Can't disconnect from myself anymore. I won't even eat a Godiva chocolate anymore – tastes too much of factory. Now I will only eat handmade chocolates from local chocolatiers. Yes, that's $2.50 per truffle, but I only eat one or two, and hardly ever.
3. I no longer feel complled to buy every new organic food item I see on the shelves. I know it's just food. Neutral. Nothing to do with me or my happiness.
What do I do with all my spare cash?
Passionately take more coaching courses so I can coach you to your own personal land of freedom, of course!
How d'you like to say "how d'you do" to your hip bones?
It's been years now.
I never get over the thrill of meeting my hip bones.
Truly.
Leaning forward while I wash the dishes – contact with the counter – who knew?
Boat pose in yoga – digging into the floor – ouch – hey hi!
And what about those round knobby bones where your hand meets your arm?
Cute, strange, nice to meet you!
Ready to meet parts of you you forgot were there?
Parts of your body?
Parts of your mind?
Parts of your spirit?
Join me and we'll uncover your very best you: body, mind and soul
You'll learn tools for eating according to your body's hunger signals
You'll discover that exercise is a gift you can't wait to give yourself – every day
You'll find those feelings that send you diving into the fridge
You'll trace those feelings to the painful thoughts and beliefs
And I'll teach you how to replace those thoughts
So that eating less and moving more become effortless actions that you take
From a place of self love.
And one day, you're thin
And you forgot to notice
Because you were living free.
Forever.
Show up fully
Prepare to do the work
You'll be transformed and liberated.
It's worth it
And it's fun!
Can't wait!!!!