Weight Loss Warrior Group
Are you ready to lose weight permanently? Are you tired of trying fad diets only to give up after a lack of results, leaving you feeling defeated and helpless? Do you feel that, while your life is rewarding, there is just something missing that is draining you of mental energy?
I know the feeling, I have been there myself. I've felt that pain and even shame over the preoccupation with my weight. Through years of experimenting and researching however, I finally found a solution. I learned to connect with my body, I learned the difference between emotional and physical hunger, and most importantly I learned that the secret to being thin is to think like a thin woman. 
This was life changing for me, and it's why I became a life coach. That's why I'm offering a three month Weight Loss Warriors group. It's a great way for you to get a taste of what coaching with me is like in a group atmosphere while changing your life, and all you need is a computer or phone and the will and strength to release the warrior in you. I know you can do it, I believe in you. The question is, are you ready?
-Bev Aron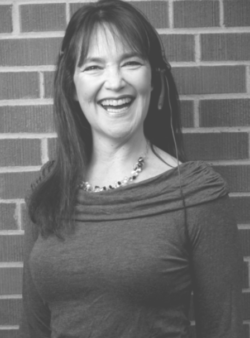 Here's what you can expect:
I bring the latest scientific data on how to lose weight (no matter how hard it's been for you until now), guidance on how to apply it to your luscious body, weekly live interactive video conferences, weekly worksheets, daily online group coaching
You bring a willingness to commit, make yourself a priority, and do the work.
---
Ten women
Three months
Customize your own goals and protocols for progress
Unlimited access to weekly video conferences, worksheets, and group coaching as well as my online Thin Mindstyles community 

All of our live video conferences will be recorded. If you miss a session for any reason you'll be able to access these recordings so you can still stay on track!
Warrior's Words
"Lost eight lbs. – am I'm no spring chicken! Learned a new way of eating that, I believe, I can sustain. Lost my cravings and hunger pangs.Tried some great new recipes that have already become part of my standard repertoire. Felt calmer and full of energy!"

"Yes! I would tell them it is packed with amazing content and is led by an amazing coach that will help them meet their individual goals and it's a great setting to connect with other fantastic women. Off sugar!! Weekly coaching a-ha's! Identified sneaky thoughts and programming and worked to unravel it. Connected with and learned from the other group members."

"Absolutely, I would recommend it. If you want to learn how to eat in a way that allows you to feel very satisfied and lose weight – this is the program for you. You learn so much about your body, your hormones and how food can be your medicine or your saboteur. Bev, makes the program fun, exciting and you get loads of daily support from her and you learn from the experiences of other HG group members." 

"Learned a great new way of eating that suits my body and allows me to lose weight. I realized how much sugar and carbs affected my hunger hormone and how fat and protein eliminate cravings and create calm and satiety. I understand the physiology behind it, now. I have also learned about other aspects of weight loss – the different hormones that control weight loss and gain, the importance of sleep and the best kind of exercise. Also, lots of great worksheets to examine my thoughts. Wonderful!"
"Weight Loss Warriors is in session, and we are creating magic!"
Registration  is closed, and I'm so sorry to miss you. Please sign up for my newsletter to be the first to know about new classes and other exciting events, in addition to weekly inspiration and insights.